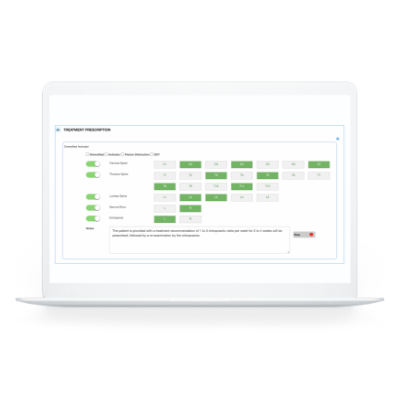 Scheduling
Patient books an appointment online and your calendar gets updated in real-time

Practice Analytics
Understand your performance and avoid surprises using our powerful analytics.

Charting
Create SOAP Notes faster with custom templates and voice dictation.

Manage Claims
Submit your claims electronically with just three clicks.

Patient Experience
From reactivation, special birthday messages to review request, manage the end-to-end patient experience with zHealth.

Engage and Retain
Create an experience that keeps your patients engaged and coming back. Get the tools you need to make every interaction count.
Online Booking
Give your patients the convenience of booking appointments online while your calendar gets updated in real-time.

Communication
Drive patient engagement through more communication choices - text, email, and 2-way text messaging.

Digital Patient Intake
Ditch the clipboard and enable patients to complete their paperwork from anywhere they want while boosting satisfaction.

Online Bill Payment
Provide ease of payment with one-click online bill payment so your patients don't have to think twice about paying their bills.